At Clear Water Clarification technologies Inc., we provide advanced clarification technology.
theCWC C5 Clarifier
The CWC C5 Clarifier employs a unique and patented process to separate 90% of suspended solids from a waste stream in the industry record-setting time of approximately 30 minutes. With the addition of off-the-shelf third party filters clarification levels of 99% or more may be achieved.
US and Canadian patent granted
Designed for 5,000 gal/day throughput
Used for small needs applications and R & D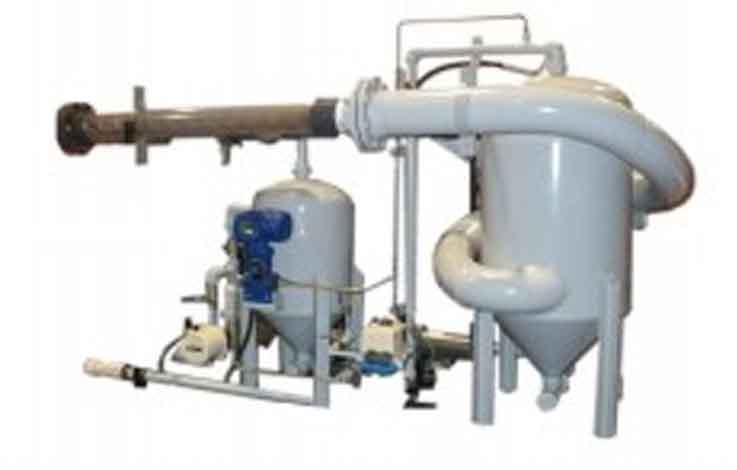 Specs
Physical Properties
Dimensions
4.3m L x 2.1m W x 2.4m H
Note: Additional tolerances will be required on site for installation of connecting pipework and access.
Weight
Dry: 1100 kg
Operational: 2000 kg
Construction
All structural steel and vessels constructed from A36 steel.
Exterior painted with Epoxy primer and Endura Plastic Paint top coat. Interior of steel vessels and pipes coated with Devoe Devchem® 253 Epoxy. Optional: 316 SS construction.
Electrical
Voltage*
Single PH
110/208-240/347
Three Phase
200/240/380/415
HZ: 50/60
Max AMP: 30
* Electrical Voltage can be engineered for local specifications.
Pumps
Grinder Pump and Chemical Feed Pump.
Controls
Standard
PH Meter c/w Probe, Flow Rate Meter c/w Probe, Turbidity Meter c/w Probe.
Optical Eye on influent. Optical Eye on effluent. Optional: TDS Meter c/w Probe. Oil Sensor.
Typical Capacities
Flow Rates*:
Adjustable, 10-15 litres per minute.
* Flow rate will depend on properties of liquid being treated and available chemicals.
Pressure
55 - 83 kPa with pressure relief valves to ensure pressure does not exceed 103 kPa.
Operation
Triradial VT. SCADA software. Internet connection required for remote control of unit.
Canadian Standards Association
CSA Standards approval granted in 2012