At Clear Water Clarification technologies Inc., we provide advanced clarification technology.
theCWC C50 Clarifier
The Clear Water Clarification Technology is a completely enclosed system that cleans contaminated water and eliminates sewage odors. By using submersible pumps and grinders, the C50 Clarifier also eliminates most operation noise.
50,000 gal/day throughput
US and Canadian patent granted
The National Research Council of Canada has conducted a third party verification of performance
NRC Report available
Very mobile
For temporary on-site treatment for immediate deployment
Economical
Conventional clarification units cannot eliminate sewage odors. In most cases they do little to minimize odors. Elimination of odor and reduction of noise allows the Clear Water Clarification Technology to be located within urban, populated areas.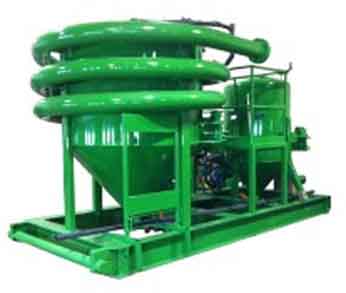 C50 - 50,000 gal/day Unit
Together with simple filtration and disinfection, our technology can reduce phosphorous, suspended solids, bacteria and non-soluble Biological Oxygen Demand (BOD) to safe levels prior to entry into a lagoon or other form of discharge. Removal of heavy metals may be targeted.
Disinfection may include, but is not limited to, ultraviolet light, ozone and contact chlorination depending on client requirements and the nature of the waste to be treated.
Specs
Physical Properties
Dimensions
4.9 m L x 2.6 m W x 3.0 m H
Note: Additional tolerances will be required on site for installation of connecting pipework and access.
Weight
Dry: 5000kg
Operational: 15000 kg
Construction
All structural steel and vessels constructed from A36 steel.
Exterior painted with Epoxy primer and Endura Plastic Paint top coat. Interior of steel vessels and pipes coated with Devoe Devchem® 253 Epoxy. Optional: 316 SS construction.
Electrical
Voltage*
Single PH
PH 110/208-240/347
Three Phase
200/240/380/415
HZ: 50/60
Max AMP: 30
* Electrical Voltage can be engineered for local specifications.
Pumps
Grinder Pump and Chemical Feed Pump.
Controls
Standard
PH Meter c/w Probe, Flow Rate Meter c/w Probe, Turbidity Meter c/w Probe.
Optical Eye on influent. Optical Eye on effluent. Optional: TDS Meter c/w Probe. Oil Sensor.
Typical Capacities
Flow Rates*:
50 – 150 liters per minute.
* Flow rate will depend on properties of liquid being treated and available chemicals.
Pressure
55 - 83 kPa with pressure relief valves to ensure pressure does not exceed 103 kPa.
Operation
Triradial VT. SCADA software. Internet connection required for remote control of unit.
Canadian Standards Association
CSA Standards approval granted in 2012